Corrective EYE BIOCREAM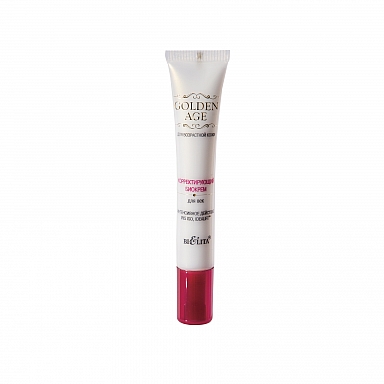 The active-action correcting biocream is intended for targeted eyelid correction.
The active components contained in the formula (IRIS ISO, IDEALIFTТМ) perform intensive dual action by:
1. slowing down eyelid skin aging changes,
2. fighting eyelid sagging and wrinkles around the eyes.
Enriched with macadamia oil, which provides intensive nourishment of eyelid skin.
RESULT:
— aging changes suspended,
— firmer skin, and tighter contours around the eyes.
Brend: Belita
Volume: 20 ml
Buy