FORCE NATURE with flax oil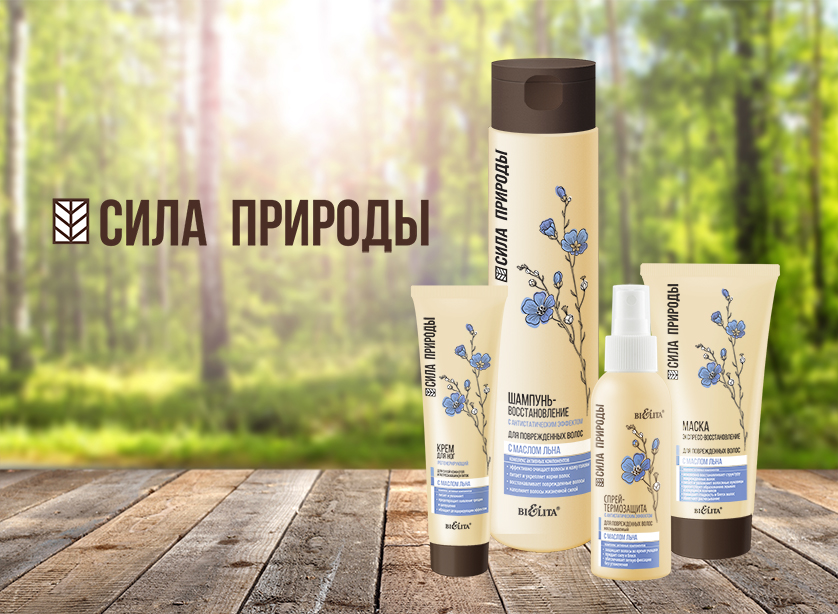 Linseed oil has the highest biological value and the highest content of healthy substances among oils.
Thanks to a high content of the omega-3 and omega-6 polyunsaturated fatty acids, and a complex of vitamins, linseed oil possesses miraculous properties: helps hair repair, nourishes and strengthens roots, and prevents the formation of brittle split ends, while making hair shiny, healthy and silky. Linseed oil provides excellent skin nourishment, hydration and softening, helping improve its condition.

Products line FORCE NATURE with flax oil