Hair Sensation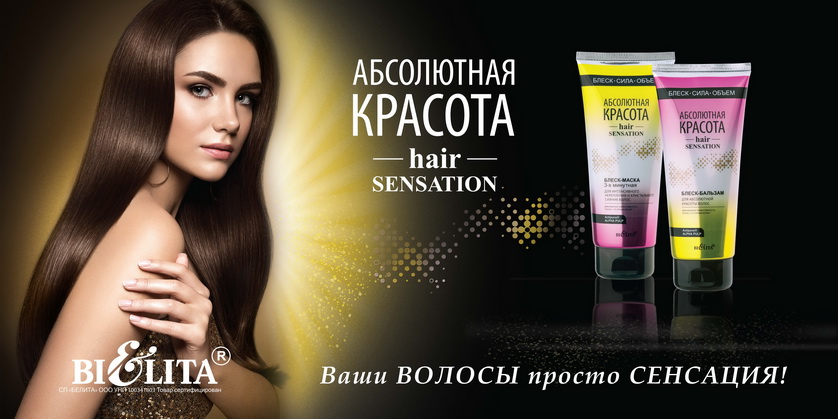 Shiny, strong and voluminous hair is the main decoration for any woman.
Absolute Beauty Hair Sensation will take your hair through a sensational transformation: gloss, vitality and gorgeous volume.

The Belita research center has developed a unique formula that improves hair condition immediately after the first use, making your hair smooth, shiny, elastic, strong and voluminous after 21 days of use.

Actipone® ALPHA PULP, the key active ingredient, is a unique cocktail made up of the juice of tender kiwi fruit flesh, apples, lemons and oranges, and vitamins, minerals, proteins and amino acids. Penetrating the hair shaft, Actipone® ALPHA PULP neutralizes the negative effects of the environment, and improves the condition and appearance of your hair, restoring its natural beauty.
Products line Hair Sensation