Marine Collagen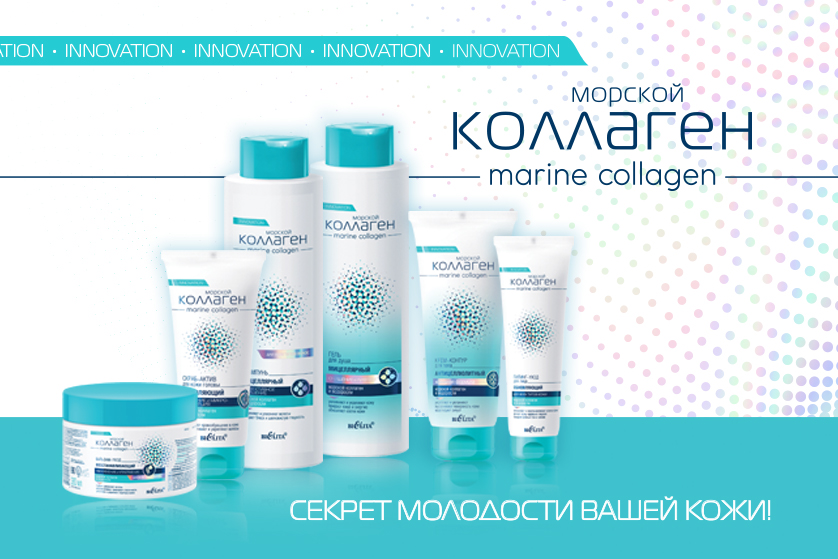 Marine collagen: beauty born of the ocean

Therapeutic use of sea products – marine collagen, brown algae and mud – is an ancient practice that includes creation of cosmetics. All the benefits of the rich marine world were considered when creating Belita's new Marine Collagen line.
Cosmetic products containing marine collagen have a positive effect on the functional condition of skin: they stimulate production of natural collagen and hyaluronic acid, slow down aging, and moisturize, lift and firm skin.
The Marine Collagen line is designed for the ages 35 and older.
*Marine collagen is a protein obtained from the scales and skin of deep-sea fish.
Products line Marine Collagen