Paraffin therapy
SALON CARE FOR FEET AND HANDS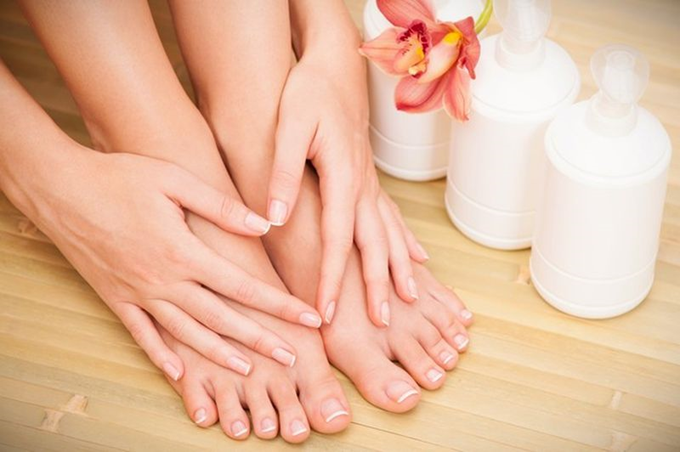 VISIBLE RESULT
FAST ACTION
HEALTHY, GENTLE, WELL-GROOMED SKIN
EFFICIENCY OF PROFESSIONAL SALON PROCEDURE

A unique line of active preparations for the care of over-dried, rough, cracked skin of hands and feet. The results after application are comparable to the effectiveness of professional paraffin therapy in beauty salons.

Means of the line can be used both individually and comprehensively. With complex use, the result will be maximum.
What is paraffin therapy?
Paraffin therapy is a popular cosmetology procedure based on the healing effects of paraffin. It is especially indicated for use during periods when the skin of the legs and hands is exposed to adverse environmental factors:
· Frequent contact with water and detergents
· Summertime - barefoot walking, open shoes
· Dacha season - work in the garden
· Winter, off-season - overdried air, wrong shoes

The benefits of liquid cold paraffin
Cold paraffin, unlike hot paraffin, does not require preheating before use and is ready for the application procedure. It is more convenient and very effective, therefore liquid cold paraffin is used in the products of the line.
How is paraffin good for the skin?
Liquid paraffin provides quick visible results in order to return for a long time to the skin excellent smoothness, tenderness and a young, well-groomed appearance. Instantly softens coarsened and overdried skin, promotes its deep hydration and nutrition, significantly accelerates the regeneration process, and improves turgor and elasticity of the skin. It creates a weightless occlusive breathing film that prevents overdrying, and the skin remains moisturized, nourished, soft and soft for a long time.
What are the indications for paraffin therapy?
· Very dry, rough, weathered, rough skin
· Skin prone to hardening, keratinization and cracking
· need to protect the skin from the adverse effects of environmental factors
· Flaking and brittle nails
· Preparation for manicure and pedicure
Products line Paraffin therapy