WINTER CARE ЗИМНИЙ УХОД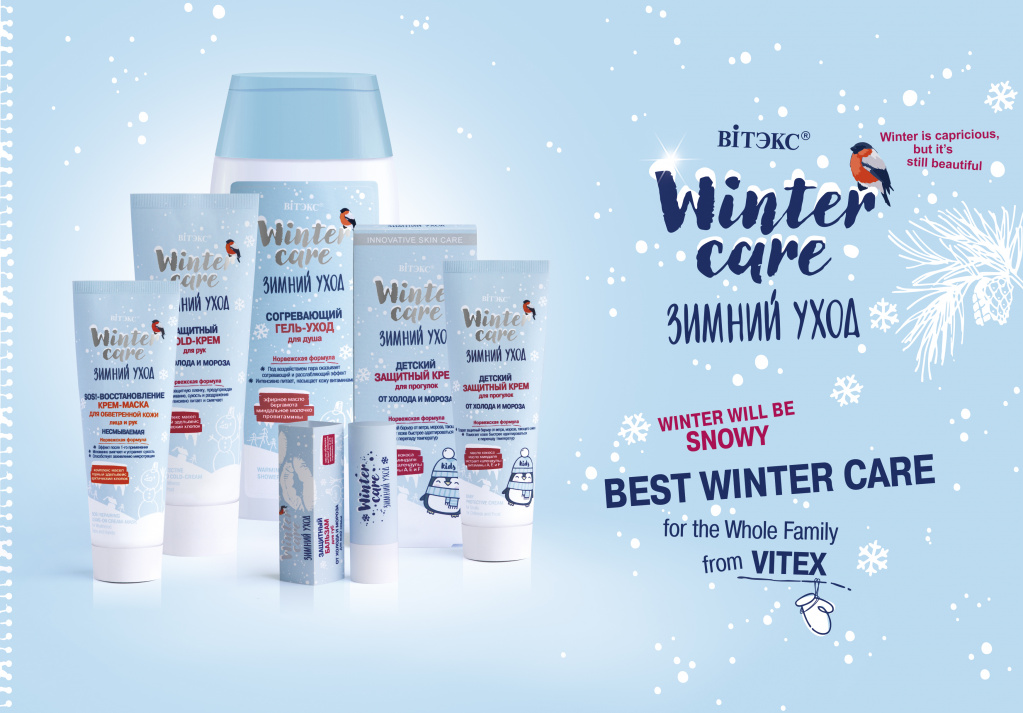 Winter is a wonderful time of the year, when we can admire fluffy snowdrifts sparkling on a sunny frosty day, watch huge furry snowflakes, pretentiously spinning outside the window, or make a plump snowman like a child and have a fun battle with snowballs.
Neither severe frost, nor wind, nor temperature differences can overshadow these happy moments, because VITEX has developed a special Winter Care line for special skin care during cold and bad weather.
The Norwegian formulas are based on components, which effectiveness has been proven by the harsh climatic conditions of the northern countries.
Enhanced action of active components:
• deep skin nutrition
• prevention of dryness, irritation and peeling
• protection from the negative effects of environmental factors
Now all family members are under reliable protection and can truly enjoy winter fun!
All means of the line can be used not only in the winter period, but also at any other time when there is a desire to warm oneself or reliable protection against cold and wind is needed.
Products line WINTER CARE ЗИМНИЙ УХОД