Argan Oil + Liquid Silk Shine Balsam for All Hair Types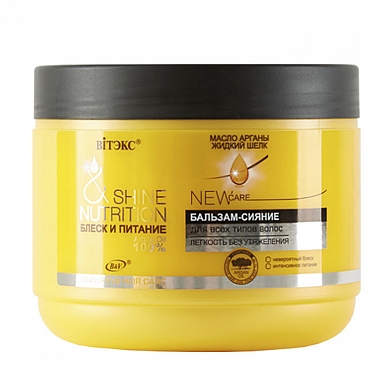 The special formula of the balsam helps provide complete care, making the hair incredibly beautiful and healthy. Ultralight argan oil saturates the hair and scalp with nutrients, revitalizing and bringing back their natural strength. Liquid silk molecules add elasticity and a mirror-like shine to the hair. Apricot kernel oil intensely nourishes and moisturizes the hair, while the betaine natural conditioner makes the hair smooth and supple.
Recommended with Argan Oil + Liquid Silk Gloss & Nourishment Shampoo
Results: beautiful, healthy hair that radiates a mirror-like shine.
Brend: Vitex
Volume: 500 ml
Buy