Shampoo with aloe and chamomile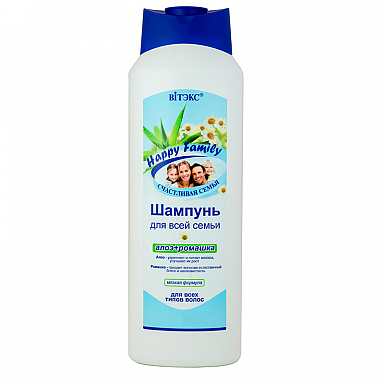 The Happy Family Shampoo with aloe and chamomile gently cleanses your hair and scalp without drying. The shampoo's conditioning ingredients give your hair strength, shine and elasticity. A special soft formula helps ensure complete care for any hair type.
Aloe vera imbues your hair with proteins, micronutrients, and mineral salts. Your hair is reinforced along its entire length, becoming stronger, and starting to grow faster.
Chamomile softens and soothes your scalp, restoring the natural shine and strength of your hair.
Results of application: beautiful, healthy, strong hair
Recommended with the Happy Family Hair Conditioning Balm
Suited for daily use
Brend: Vitex
Volume: 1000 ml
Buy