VITEX HOME Cleaning spray for ORGANIZATIONS and OPTICS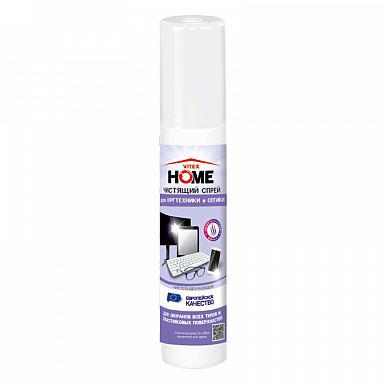 Highly effective cleaner for easy and accurate cleaning of all types of screens, glass and plastic surfaces of household and office equipment, as well as dioptric, sunglasses, 3D glasses, magnifiers. Instantly removes dust, dirt, water droplets, fingerprints, and does not leave streaks. Dries quickly, leaving an invisible anti-static protective layer.
Directions: Apply to a clean microfiber cloth, gently clean the surface.
Brend: Vitex
Volume: 215 ml
Barcode: 4810153037480
Composition:
Aqua (Water), < 5 % Isopropyl Alcohol, < 5 % Nonionic Surfactants, Functional additives, Benzyl Alcohol, Methylchloroisothiazolinone, Methylisothiazolinone.
Buy