VITEX HOME Decalking Solution for Coffee Machines and Kettles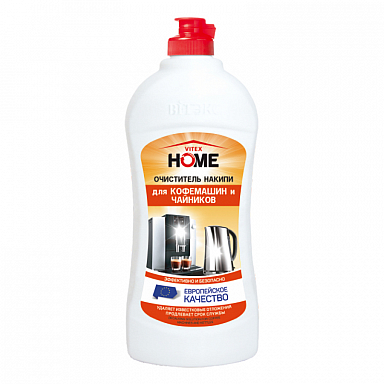 Removes scale and lime deposits
EFFICIENT AND GENTLE CLEANING
EXTENSES THE LIFE
Liquid cleaner is a simple, effective and safe way to remove scale and lime deposits from household appliances. Produced according to the latest technology, taking into account the recommendations of the manufacturers of coffee machines, percolators and kettles, the cleaner acts quickly and accurately, protects the internal parts of devices from corrosion and extends their service life.
Suitable for all types of coffee machines and kettles.
Directions: clean in strict accordance with the instructions for use of the household appliance.
Brend: Vitex
Volume: 500 ml
Barcode: 4810153037473
Composition:
Aqua, 5 - 15 % Methanesulfonic acid, < 5 % Phosphonates.
Buy