VITEX HOME Dishwasher Rinse Aid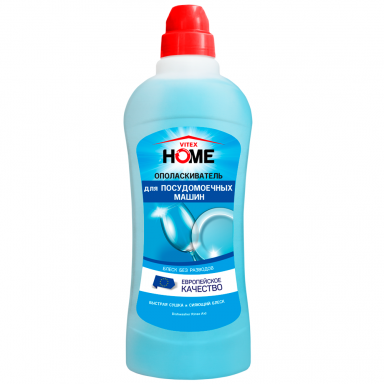 Gloss free of stains
FAST DRYING & SHINING SHINE
Dishwasher rinse aid is a modern product that, thanks to innovative components, acts in 5 directions:
- gives shine to dishes
- prevents the appearance of streaks
- keeps the dishwasher clean
- protects against the appearance of limescale
- reduces drying time
Directions: Fill the rinse aid container in the dishwasher. Add rinse aid to the dispenser as needed.
Caution:
Do not fill the tablet container with rinse aid in dishwashers
Brend: Vitex
Volume: 1000 ml
Barcode: 4810153036704
Composition:
Aqua (Water), Citric Acid < 5 %, Nonionic Surfactants <5 %, Aroma, Benzyl Alcohol, Methylchloroisothiazolinone, Methylisothiazolinone, Colorant.
Buy